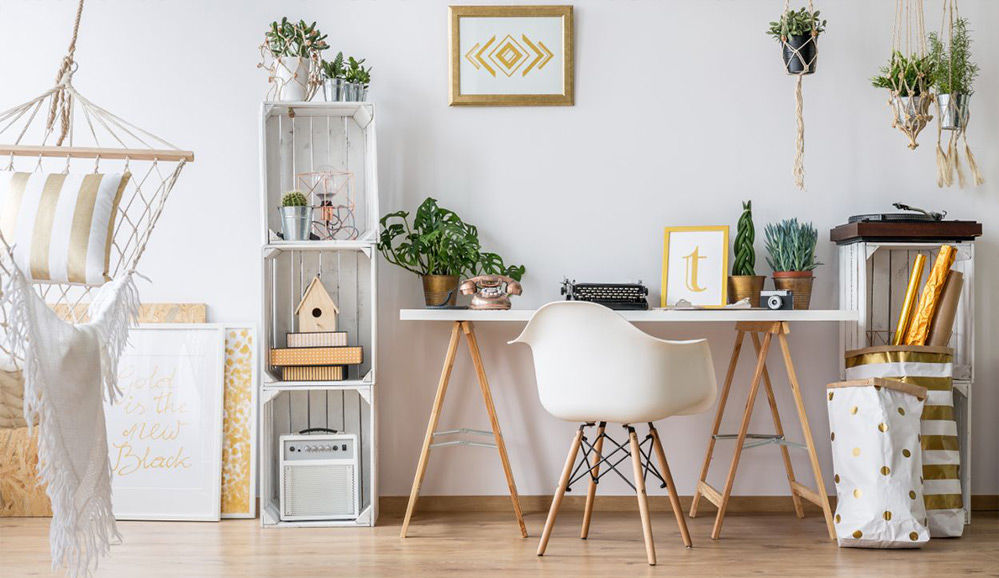 Wall Decoration Ideas to Renew Your Place
Are you tired of dull-looking walls? Or old wallpapers that match neither your personality nor trends? Then this is the right time to decorate your walls and give your home a fresh and chic look. House decoration can transform a boring, average room into a sophisticated visual treat and create a new atmosphere. Room decoration is not always about aesthetics; a clever arrangement could optimize your space and create a comfortable environment.
Let's get started with some wall decoration ideas that will allow you to renovate your space!.
Wall Decoration: Turn Your Walls Into Art
Decorating walls is an expression of yourself. While it might sound like a costly affair, you can always customize your walls by painting on them.
You can paint anything from flowers to geometric patterns and designs in a combination of vivid colours and visually captivate your visitors.
Abstract art is the vogue for people with a strong taste for uniqueness, as its eccentric style is very liberating and modern.
If you are concerned about your artistic abilities, don't worry. There are a variety of stencils to help you create a patterned home decoration look. Get your paint and stencils to create a professional look with your low budget!
Mural based wall decoration ideas provide a lot of freedom and room for imagination. You can express stories and set a scenic view to capture the moment and the essence of a room. A portico wall with grass and dandelion mural wall art can set the serene mood of the area.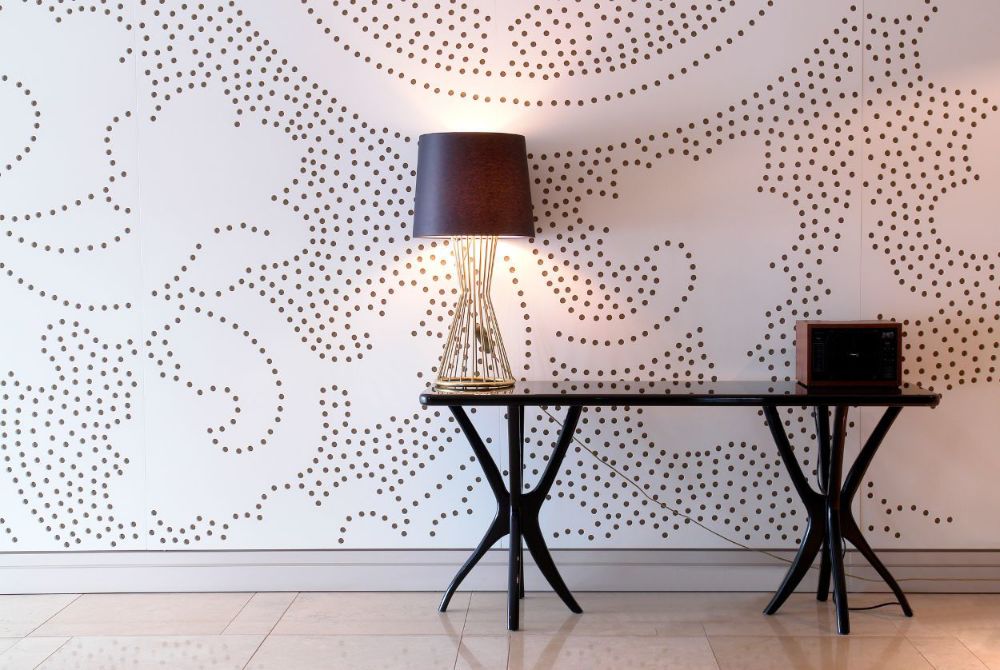 Create More Space With Shelves
Space planning is an inevitable part of house interior decoration. The appropriate ratio of space and furniture can create a sense of balance and comfort. Nobody wants to see a crowded living room with multiple items or a very spacious living room that barely has any furnishing.
Installing shelves in living room walls improves the room's usability and flexibility, and the shelves serve as both - decoration and storage.
For the modern urban look, hanging shelves are the best option. They take up very little space compared to traditional shelves but are cheaper and can hold small decor items or maybe even bonsai plants to give a serene look to your house.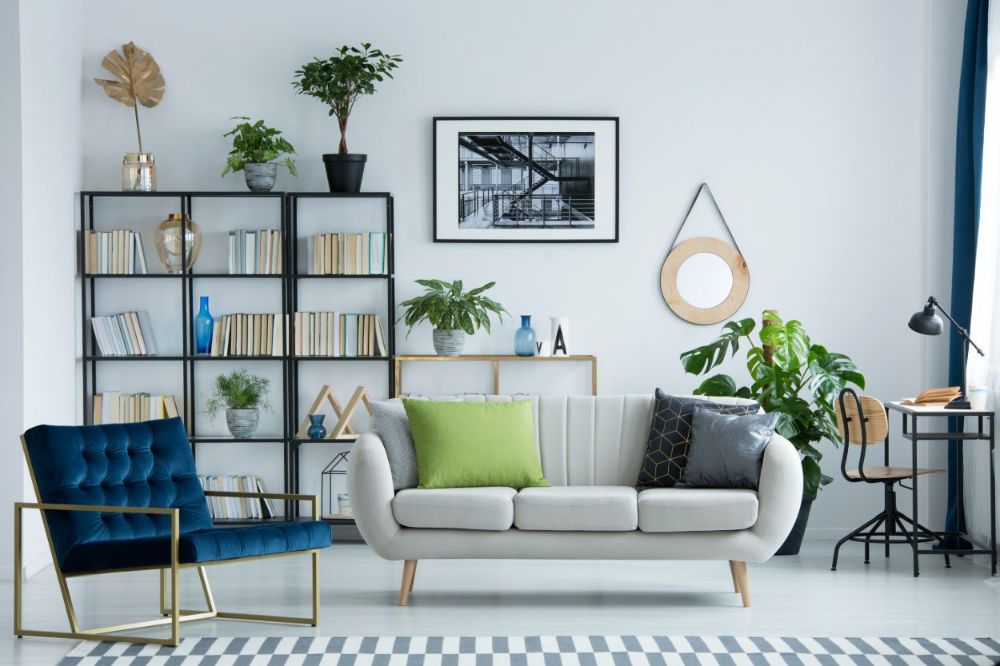 Use Tiles for Creativity
Black and white patterns and checkered tiles are timeless classic decoration ideas suitable for hallways and create a vintage yet futuristic look.
Tiles need not only be used on walls but can also be used as a ceiling decoration. To create a royal ceiling, faux tin ceilings tiles with bold imprints are an excellent option. Pair them with a chandelier and make your space regal and luxurious.
Glass tiles are another great idea. Glass mosaics catch and reflect light and effortlessly brighten up your space with natural lighting and bring a sense of positivity to the space. They blend in very well with other surfaces like wood and ceramics, so furnishing your living room with wooden furniture and ceramic decor complements this tiling style.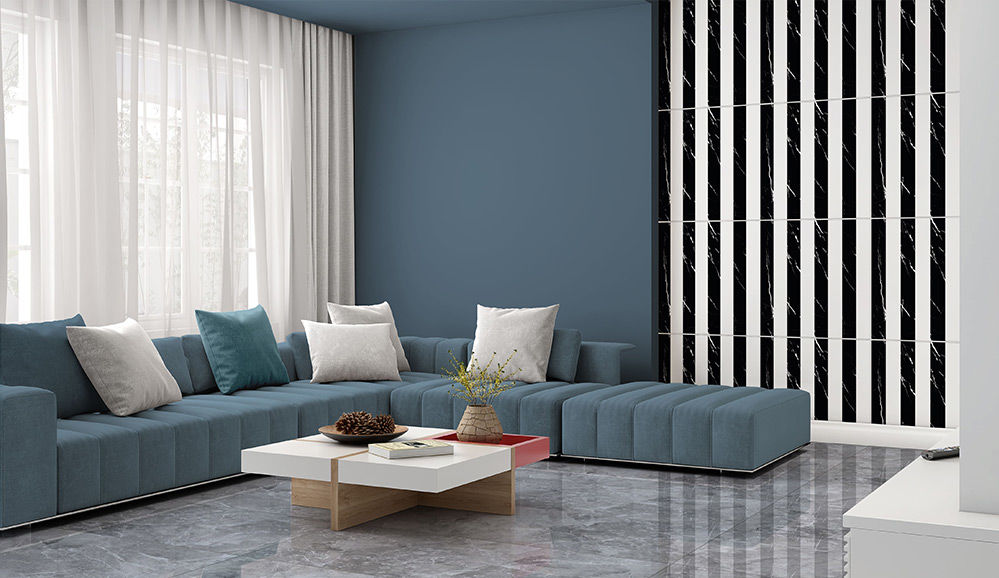 Add Depth to The Environment by Using Mirrors
Who doesn't like mirror selfies? Many think mirrors are only suitable for dressers, but they are a great way to illuminate your home space and act as a focal point. Embellished mirrors are a great prop, and mirrors with vintage designs or string designs can double as stunning living room wall decor.
Window mirrors are the trend for decorating your bedrooms, living rooms and entryways. Many varieties are available, like the arched design, grey-washed pane, and recycled rustic pane. If you have grey or black-themed walls, mirrors are a great accessory to elevate the room's look.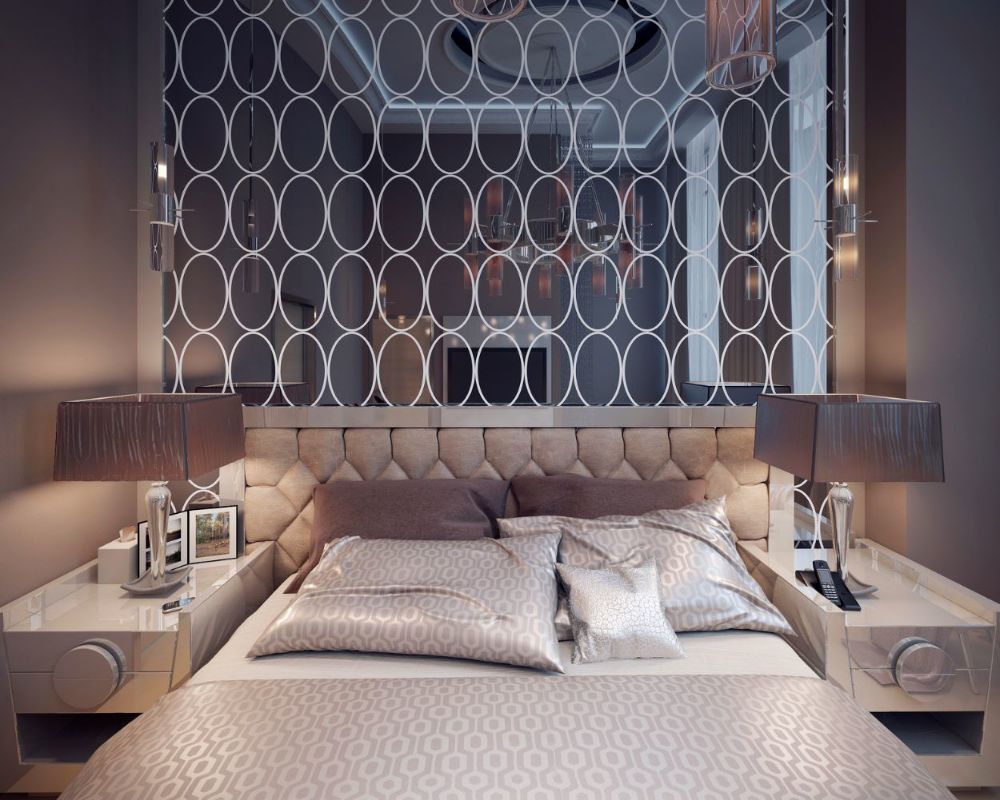 Get Help From The Lights
Lighting is an important factor considered by architects and engineers even while designing your house. They undoubtedly play an essential role in interior design to ensure functionality and proper disposition of the room.
Light decorations are a great living room wall decor idea for creating a photogenic ambience. String lights are a great choice to set a warm and cosy atmosphere. They are very versatile; you can put them around a table, bookshelves, dressing mirrors or use them to decorate family photo frames to create a magical charm. String lights are also suitable for decorating outdoors on trees or your porch for family gatherings.
Adding wall lights near your couch allows you to curl up and read books late at night, and the dim illumination is perfect for family movie time.
Conclusion
Many decoration ideas are available to embellish your walls using tiles, stencils, mirrors, and various decors. Browse through listed options to find your unique style for interior decoration and create a functional and customized room. Wow your visitors with a stunningly decorated space!