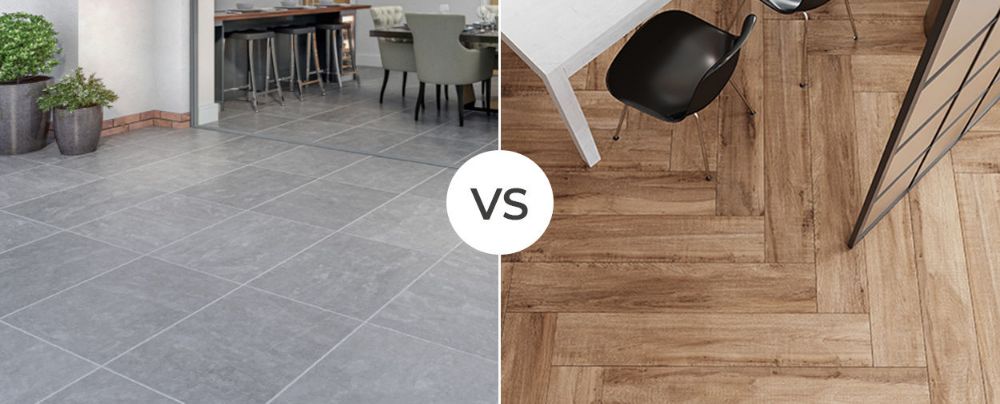 Tile Flooring Vs. Laminate Flooring
Are you revamping your home and confused about flooring options? Did you shortlist tile and laminate? Read on to know more.
What Is Laminate Flooring?
This hybrid, multi-layer flooring product is often designed to mimic a wood or stone look. The tripartite laminate flooring consists of the following layers :
Base: Dense plywood or high-density particleboard that provides strength and stability.
Central: High-resolution photo-realistic applique layer.
Top: Protective layer that provides toughness and durability.
How To Lay Laminate Flooring?
Laminate flooring installation is fuss-free, with each plank placed together like puzzle pieces. The easy installation is on account of the "lock-and-click" system. Each plank has a tongue (a piece that juts out) and a grove (on which the tongue is placed). This mechanism helps fix and hold the planks together.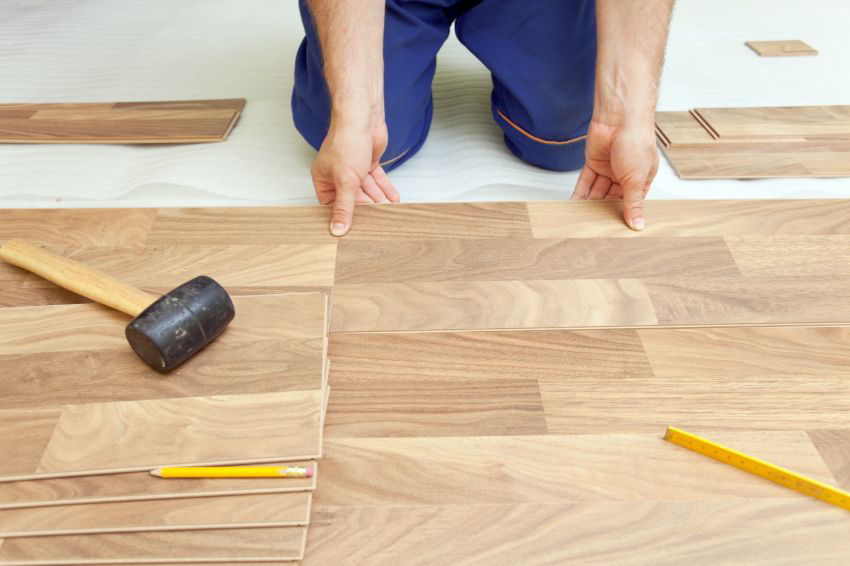 How To Cut Laminate Flooring?
Once the placement is decided, remove the tongue of each plank facing the wall using a circular saw or handsaw. In case planks are placed on curved floors or around pipes, pillars or vents a jigsaw would be needed to cut them. Further, when laying the laminate flooring, the boards need to be offset by a minimum of 6 inches to create a staggering pattern. Hence, the length of the boards will have to be cut appropriately.
How To Clean Laminate Flooring?
Laminate Flooring is super-tough and endures abrasion. The top layer ensures durability and stain resistance. Laminate flooring is waterproof and repels moisture and minor spills! For dry cleaning, soft-bristle brooms or dust mops are used and for cleaning wet surfaces microfibre mops are used. For a long-lasting laminate, avoid traditional mopping, coarse brushes and tackle stains immediately without letting it sit.
Using Areas Of Parquets
Parquet refers to geometric and angular wood patterns. Traditionally, parquet is made from natural wood, which presents as a long-lasting but expensive option. However, one can incorporate the intriguing patterns in parquet laminate flooring at a fraction of the cost. The popular patterns of mosaic, herringbone, checkerboard, basketweave, etc., become a timeless and stylish choice for laminate flooring installations.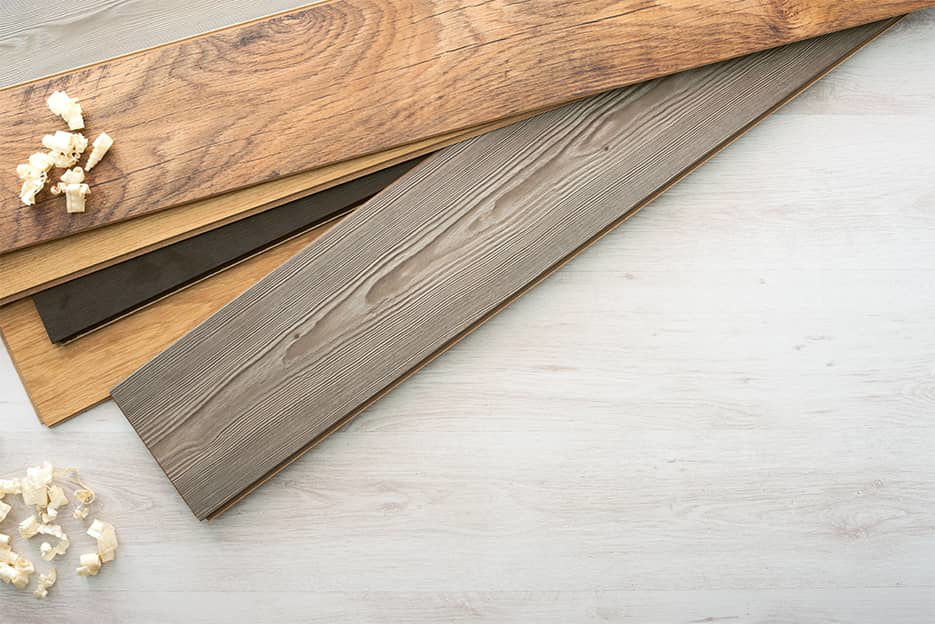 Pros And Cons Of Laminate Flooring
Pros
Durable and easy to maintain

Scratch-resistant and mostly waterproof

Cheaper alternative to wooden floors

Easy installation in varied patterns

Economical purchase and installation
Cons
Susceptible to chipping

Not entirely soundproof

Not suitable for moisture-prone areas and waterproof laminates are costlier

Use of low-grade laminate results in substandard looks

Cannot be refurbished and requires replacement

Not scratch-proof

Warping Can Occur

What Is Tile Flooring?
Floor Tiles are fabricated from various materials such as silica, cement, clay, quartz or even concrete and moulded at high temperatures. They are of four types: ceramic or porcelain, glass, quarry, and stone. Tiles are available in varying thicknesses, shapes and colours. Some tiles have a glaze, which is a protective layer of liquid glass that adds roughness and resistance.
How To Lay Tile Flooring
Do a dry run of the placement that you would like, and then apply the tile adhesive. Start placing the tile in the centre using a wiggling motion. One can then tile around that area and adjust for half-tiles at the ends. The tiles need to be positioned using spacers between them, and the gaps will later be grouted to create a complete look.
How To Clean Tile Flooring
For regular cleaning of dust and debris, one can use a soft bristle broom or microfibre cloth. For deeper cleaning, one can use a vacuum cleaner. However, as tiles are usually found in bathrooms and kitchens and are susceptible to stains and spills, they may need to be washed down frequently. For a spotless tile, generally, a mixture of water and mild soap is used. For stubborn stains, one can use baking soda, vinegar or bleach, depending on the type of tile. For porcelain tile flooring, bleach or ammonia needs to be avoided, and for marble tile floors, a pH-neutral cleaner needs to be used.
How To Cut Tile Flooring
Before cutting your tile, you must wear safety gear and protect the room for flyaways. Next, it is essential to know what cutters suit your tile. For smaller cutting projects, a glass cutter or even carbide-tipped pencils will suffice. For cutting tiles in specific shapes and sizes, you would require an angle grinder. For more linear and accurate cutting for ceramic tile flooring, manual cutters may also be sufficient.

Using Areas Of Tiles
Floors generally undergo far more wear and tear in comparison to wall tiles. Hence, in addition to selecting tiles based on style, one needs to keep durability and resistance in mind. For instance, porcelain tile flooring is ideal for areas with high footfalls, while ceramic tile flooring keeps the floor cool and is ideal for warmer climates.
Pros And Cons Of Tile Flooring
Pros
Easy Maintenance

Variety in designs

Water-resistant and hard-wearing

Can be placed anywhere

Made from eco-friendly, natural materials
Cons
Cannot be used on all structures as they are heavy and dense

Requires additional grout maintenance

Makes floors harder hence not children or pet friendly