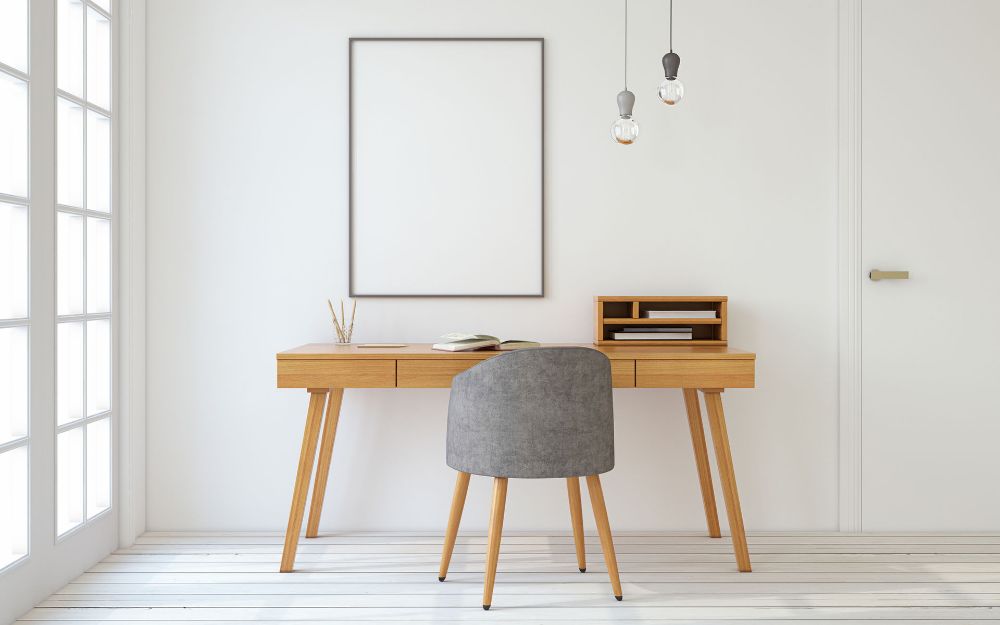 Scandinavian Interior Design Tips
Scandinavian interior design is synonymous with simplicity and minimalism. Featuring contemporary designs, it can impress anyone who walks into your home. It is all about including functionality and modernity with an aim to make designs accessible to people who cannot afford to buy luxurious home furnishing accessories.
Be Simplistic and Minimalistic
A famous writer once wrote; "The most complicated skill is to be SIMPLE." Most people spend a lot of time and money decorating their homes with expensive furniture, wall clocks, lighting, and wall decorations. But, Scandinavian interior designs do the magic with homely things, such as simple wooden chairs, inexpensive wall curtains, lamps, etc. Here are some phenomenal yet minimalistic and modern Scandinavian design ideas for your next renovation expedition.
Scandinavian Living Room Designs: Scandinavian interior living room designs would undoubtedly suit any size of the living room. For casual living and relaxed vibes, Scandinavian living room designs are a perfect choice. Furthermore, if you have any active pets at home, you would become a stickler for Scandinavian design, as it features fewer accessories for your pets to knock over. Arrange your living room with a neutral colour palette, wood-patterned tiles, and symmetrically placed furniture like a couch, table, and chairs.
Scandinavian Kitchen Design: The Scandinavian style is all about integrating nature with modernity and simplicity. Scandinavian kitchen design is becoming more popular among young people who want to save energy and incorporate minimalist design into their homes. With a broad and transparent window, a Scandinavian style kitchen will be bright and airy with natural luminance. Use floating shelves to display your glasses, bowls, and plates, and drawers to store cutlery and other cooking utensils.
Scandinavian Design Furniture: When it comes to interior ideas, the Scandinavian style offers you a wide range of options without sacrificing much of your space and money. Scandinavian interior design showcases its simplistic and clean features to you, making your home look resplendent without many artificially manufactured elements. Imagine a kitchen with differently-shaped dropping lights and plain wooden chairs with the warm light projected on the wooden dining table. If you love reading books, Scandinavian designed furniture like plush sofas with natural textiles, or comfortable chairs is a great option.
Get Back in Touch with Nature
What's more beautiful and authentic than nature? We get most of our inspiration from mother nature. If you want to bring nature to your home, then Scandinavian interior design, a blend of modernity and austerity, is for you. It is vital to add living elements to your home if you consider Scandinavian design, as it gives more vibrance to the whole ambience. Add hanging plants, or place plant pots at different locations to make your place greener. You can even add a potted tree if you have the space for it!

Keep it Neutral
When considering Scandinavian design, it is essential to be more neutral, especially when choosing the colour of the walls and tiles. Even though Scandinavian interior designs go with most of the colours, the neutral tones are the best friends of this particular design, as the whole concept embraces minimalism. Simple pale colours would be the best choice of colours for wall or floor tiles. Stone white, fossil grey, charcoal black, and deep onyx would be the colours you should be aware of before bringing Scandinavian design into your rooms. In the Scandinavian interior designing style, the walls are kept white as snow while allowing the Scandinavian design furniture and tiles to spellbind the visitors' eyes.
Tile Away
You have the perfect furniture, walls, frameless paintings, interior plants, flowerpots. What else is missing? Yes, the tiles. Without appropriate tiling, the whole renovation process is quite incomplete. When choosing the right tiling design for a Scandinavian interior, it is vital to consider plain and less-embellished grey nuanced tiles to suit the neutral coloured functional furniture and white walls. You can use plain white backsplash tiles for the kitchen, and contrast it with the wall colour. You can also tile the floor with Moroccan tiles in neutral colours. You can even opt for stone effect tiles for the living room. Go for a mix of wall tiles and floor tiles where possible.
Scandinavian interior design is synonymous with minimalism and traditional architecture without missing the essence of modernity. So the next time you think about renovating your interiors with Scandinavian design ideas, make sure you get the perfect colour, furniture, and tiles before transforming your home into a Nordic castle.
In the end, it is always about what works for you. As Scandinavian interior designing is more accessible than any other design in the realm of interior designing, you can enjoy a modern and understated view of your interiors with an array of affordable design elements to choose from. Use these ideas to create mesmerizing home interiors that incorporate the modesty and functionality of a Scandinavian interior design style.