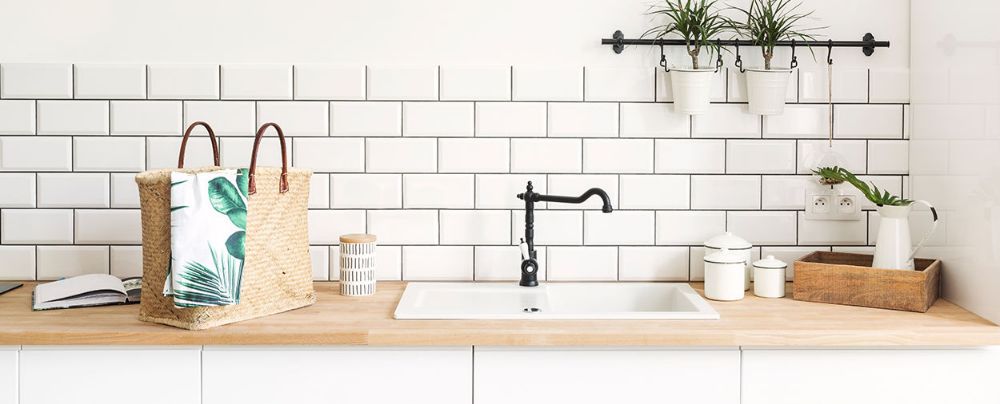 20 Creative Kitchen Backsplash & Kitchen Tile Ideas
From choosing the kitchen appliances to decor from cabinets to drawers, it's essential to have a suitable kitchen backsplash to suit your overall theme. Decorating these background spaces can ultimately transform your kitchen by elevating your decor. It's time to unleash your creativity and utilize these kitchen tile ideas to renovate your home space.
Kitchen Tile Paint: Make Your Creativeness Free
Are you tired of dull kitchen tiles which you installed a long time ago? Don't worry kitchen tile paint is here to the rescue.
1. Plain white tile. It's an empty canvas to let your imagination flow. You can either settle for a simple pattern or go for a dramatic mural or flower prints according to your taste and artistry.
2. Vivid tints and lively tones add a surprise element to the kitchen backsplash. Just painting a small portion of the kitchen backsplash is more than enough to give a space a welcome lift.
3. Take the exact opposite route and settle for a dull chromatic kitchen tile paint like the greys to create an urban but sophisticated look.
4. Monochromatically toned backsplash to match with the appliances and decor can be visually transfixing and will give the kitchen a neat and organized look.
5. One fun kitchen tile idea is to use blackboard paint on the wall, so you can write a to-do list using chalk.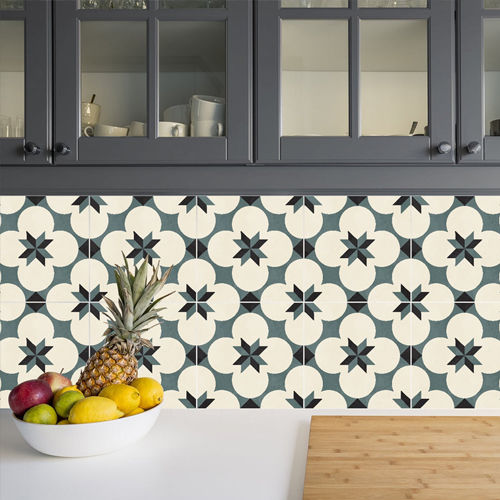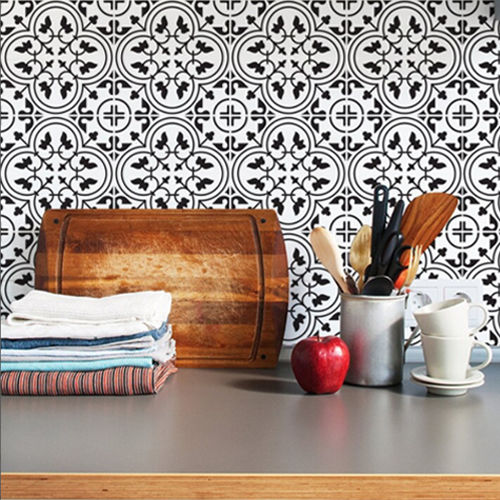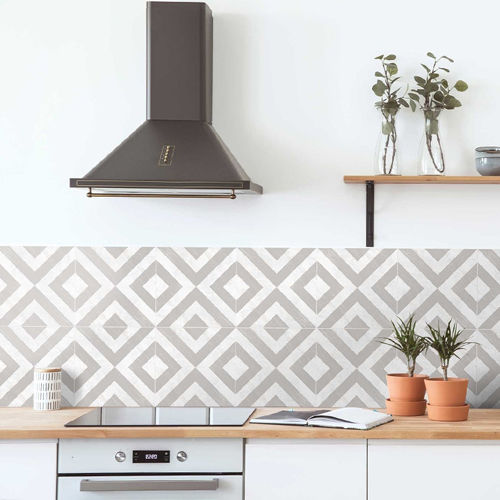 Make It Fun with Kitchen Tile Stickers
If you think painting to decorate your kitchen backsplash is very laborious, a kitchen tile sticker is an alternative kitchen tile idea that is easy to handle, and these temporary stickers are oil and waterproof. They are also resistant to heat and humidity and protect your walls.
6. Granite wall stickers are the best alternative to costly natural stone. The stickers can also cover the countertop and generate a feeling of cohesiveness.
7. Checkered wall sticker pattern is a classic design to put up behind your stove since it is striking yet muted.
8. Floral and artistic patterns are a fantastic theme if you love to look at bright and inviting colours in the kitchen.
9. Geometric shapes and patterns are the fun kitchen tile stickers to play with shapes like hexagons. You can build the traditional honeycomb look or have fun and create a completely new abstract art design.
10. Cottage core trend is one of the most sought out kitchen backsplash ideas. Embracing simplicity with soothing colours and heritage prints is simply connecting to one's roots and sets a serene mood.
11. Wooden panelling stickers- if you wanted to have wood cabinets and walls but felt it was a hassle to protect them from moisture and fungus, this is the best substitute.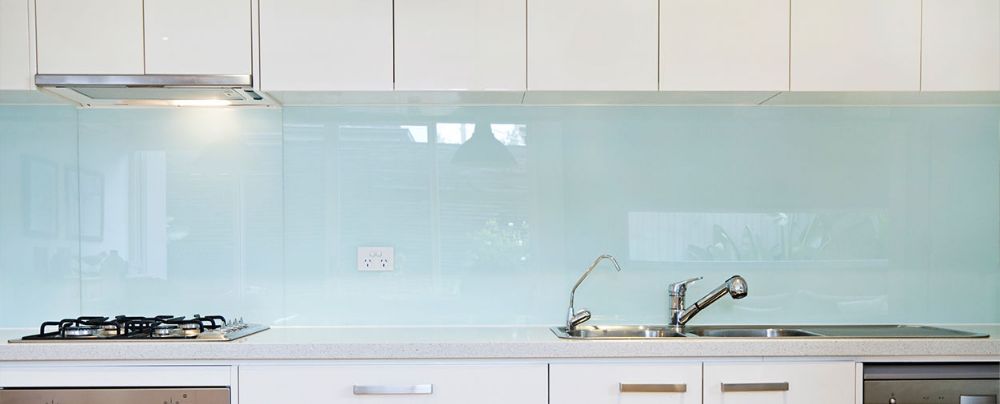 12. Acrylic backsplash - Acrylic is a type of thermoplastic with benefits like low sensitivity to UV rays, water resistance, and durability. It provides a glossy finish with its high optical clarity and highly reflective backsplash.
13. Aluminum or metallic stickers are a go-to choice for a heat-resistant backsplash. They have a gleaming and reflective surface. With wooden countertops and cabinets, they pop up and look fresh and stylish.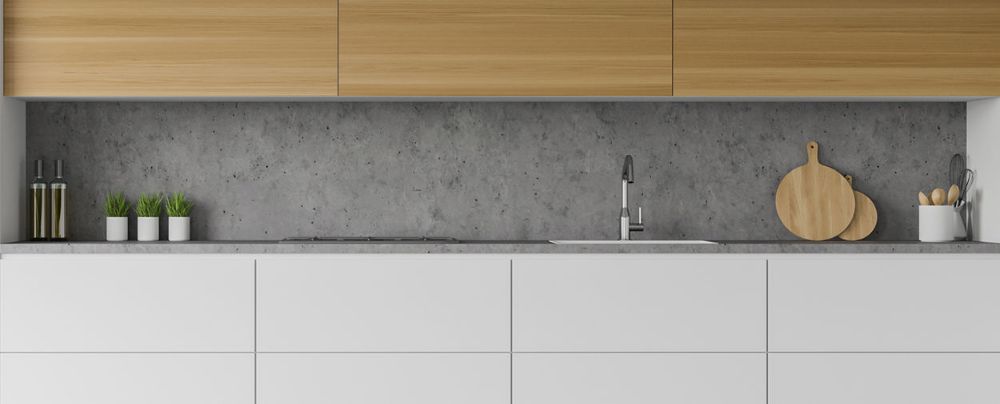 Kitchen Tile Ideas
To choose the right kitchen tile, you need it to be durable and easy to clean. Kitchen tile ideas should be functional and fashionable to create a chic yet comfortable space.
14. Wall extensions - create a clean transition, extend the kitchen tile from backdrop to countertops to a few inches up the wall and maintain a unified consistency.
15. If easy installation and standard look are your goals, self-adhesive wall tiles for kitchen backsplash serve the purpose. Peel and stick the tile and you are ready to go with your tile work.
16. Decorate your kitchen wall by creating simple and repetitive patterns using tiny wall tiles with mosaic patterns. Place them around the small individual kitchen tiles to produce a detailed and intricate look.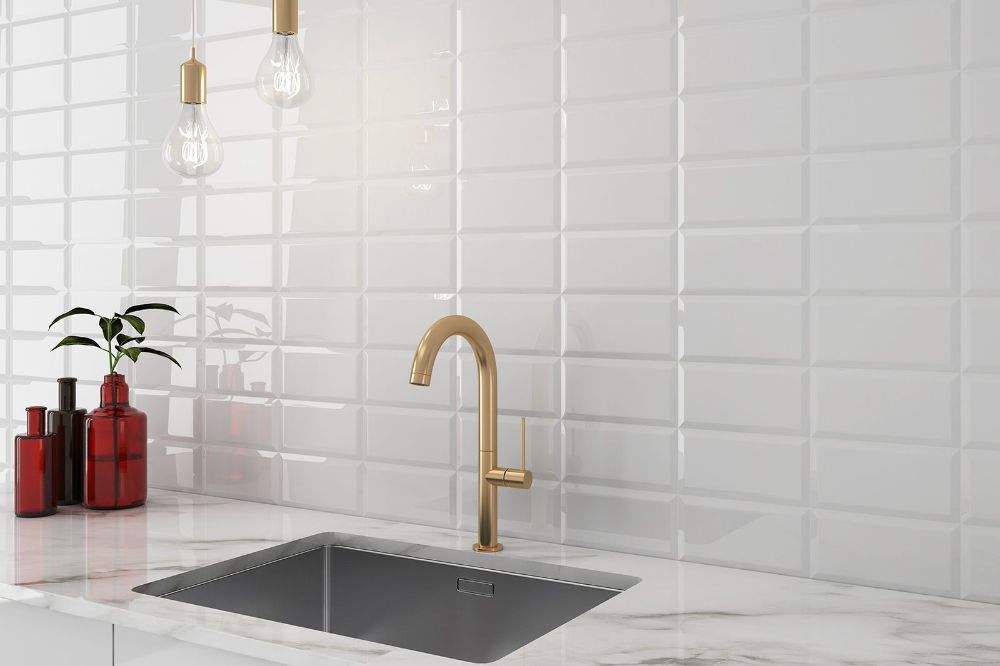 17. Use glossy metro tiles and completely furbish the kitchen in black or white colours to create a fusion of retro and futuristic themes.
18. If you are looking to enhance the natural lighting of your kitchen, mirrored tiles are premium options that maximize the incoming light and create a positive space.
19. Brick patterned tiles can create a look of old school homes with wooden furniture and cabinets.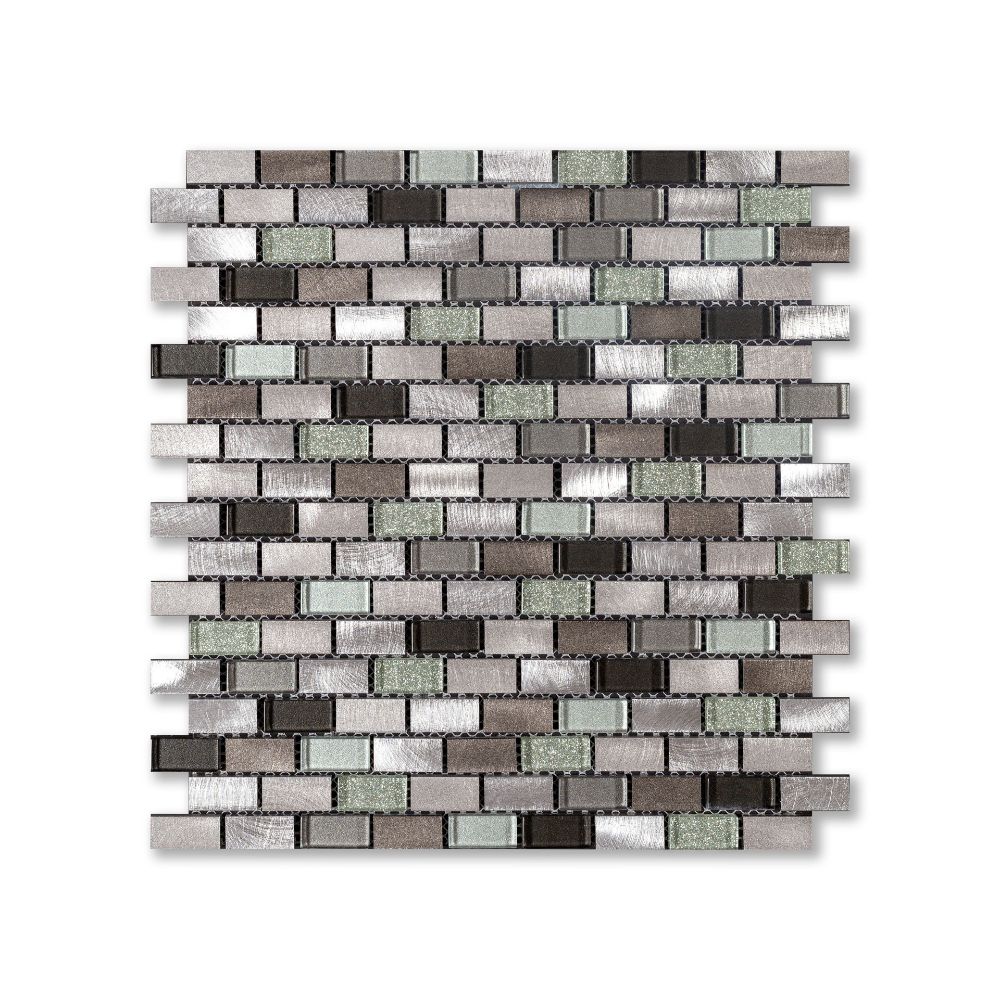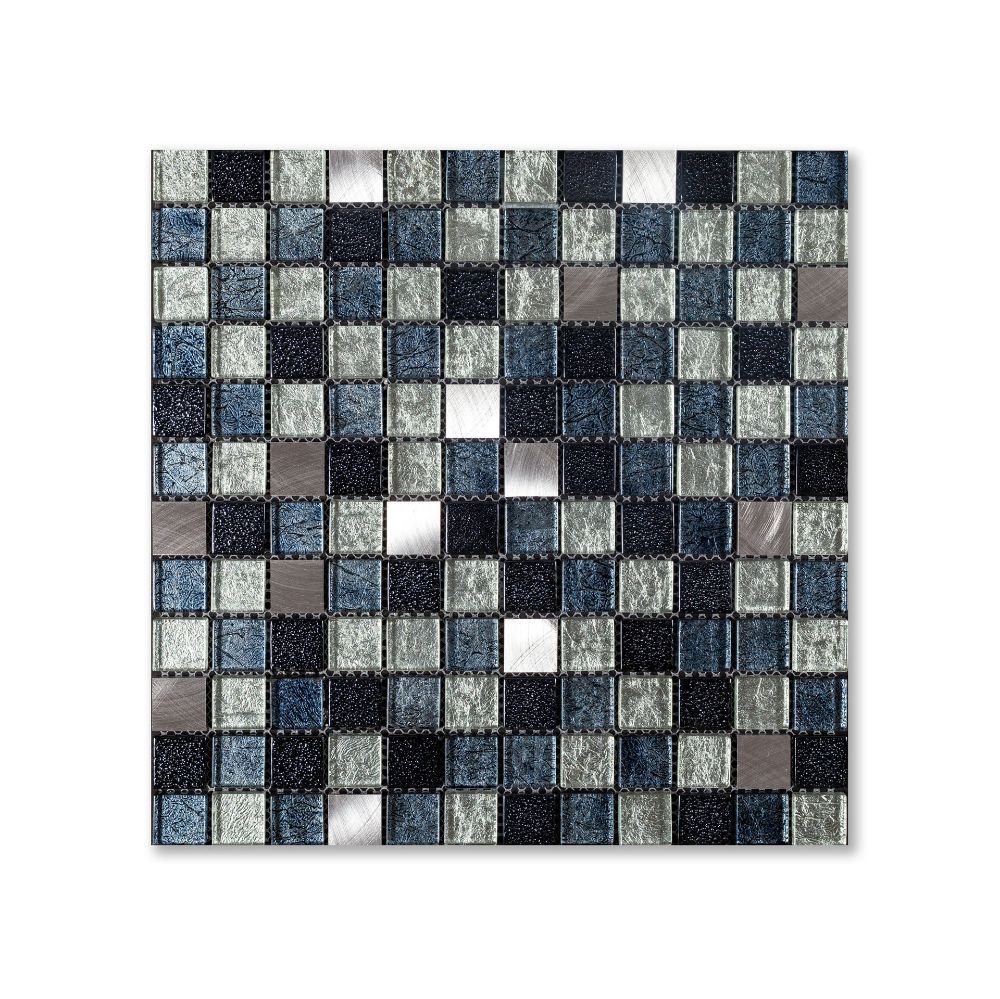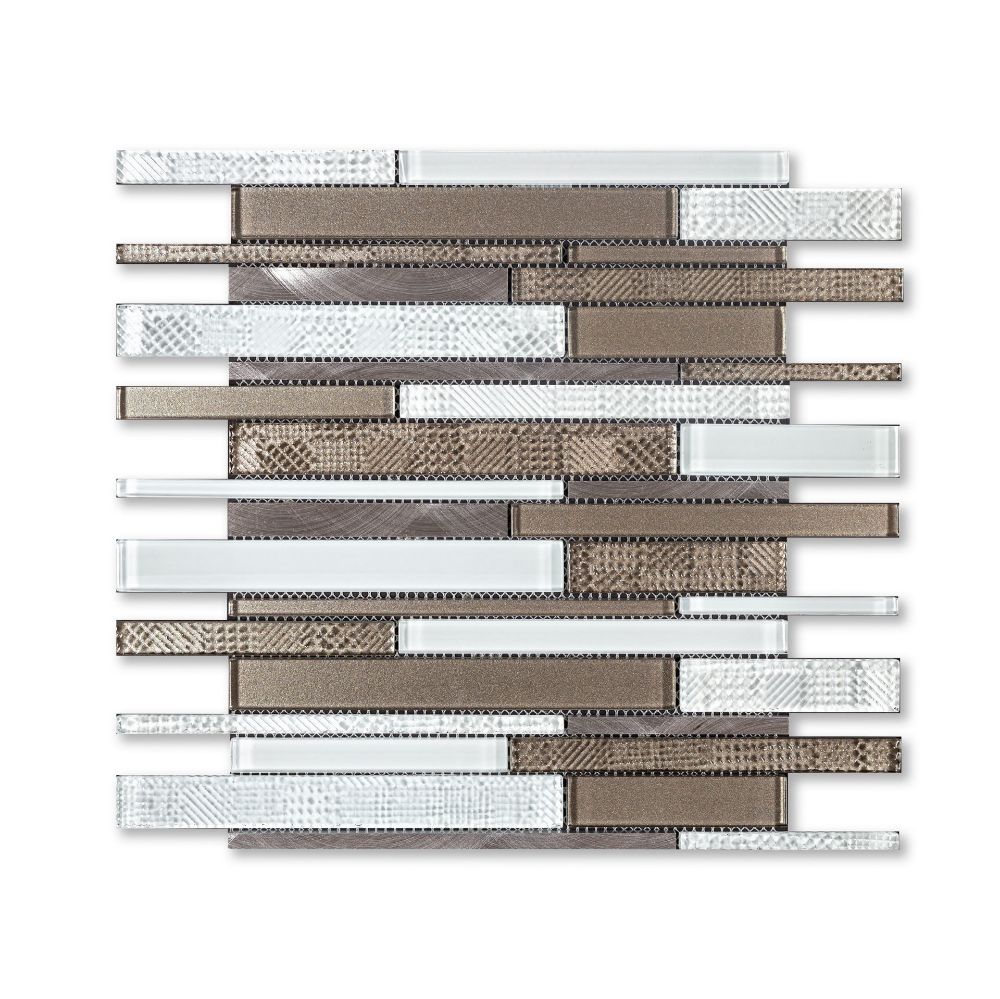 20. Various types of mosaic tiles can be used on walls, with some of them even adding an artistic look to your kitchen. The colours and pattern make a whimsical and bright kitchen.
Use this extensive range of kitchen tile ideas and stickers to decorate your kitchen with style and personality to create beautiful memories that last a lifetime.