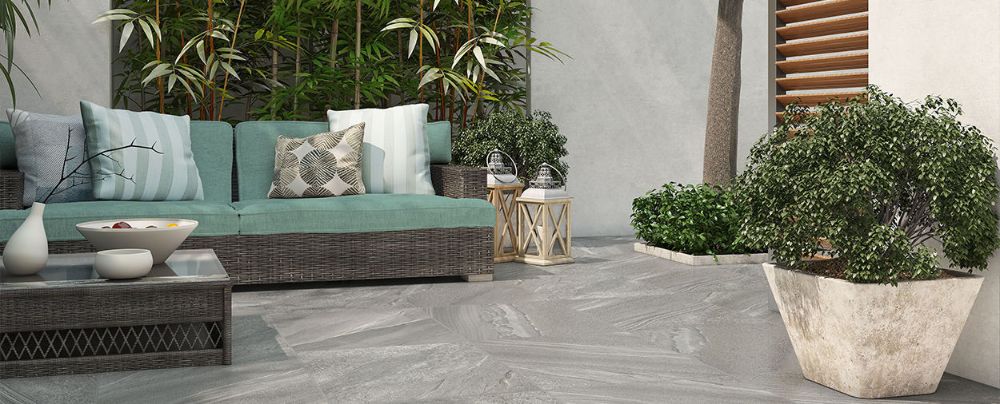 Garden Decoration Ideas
The way you decorate your garden shows the reflection of your vibrant personality. Garden decoration is a form of art that lets you explore your creative side. Transform your garden into an exquisite work of art using a plethora of garden decoration items interchangeably. This can help create the right ambience for your outdoor garden. There are many budget-friendly ways to enhance your garden and give it a new look. It's time for you to bring style, creativity, and convenience to your outdoor garden with a pop of colour and fun. Here are four garden decoration ideas that help you to get closer to nature and give a soothing yet powerful look to your outdoor garden.
Garden Decorating Items
There's nothing like taking some time off your work and relaxing in your backyard garden. Studies show that spending some time with greenery helps ease anxiety, depression, and stress to an extent. Set up a comfy outdoor decor and add some budget-friendly furniture online. If you find that the furniture is too expensive, you can purchase cushions and a bar stool.
Also, you can add hanging pots with creeper plants and make a mesh with bamboo, rope, or sticks and let those creepers grow on them and fill the mesh-like an amazing natural green curtain. You can also create a miniature fountain with hard clay or waterproof paper mesh and a small pipe that can be simultaneously used to water the plants. Purchase low-intensity colour led lights for the outdoor decoration and ultraviolet lights for plants. UV light is essential for plants at night as it helps them grow and flourish better. If your garden has sufficient grass growth, you can trim it and adorn its borders with pebbles; this would enhance the landscape of your garden.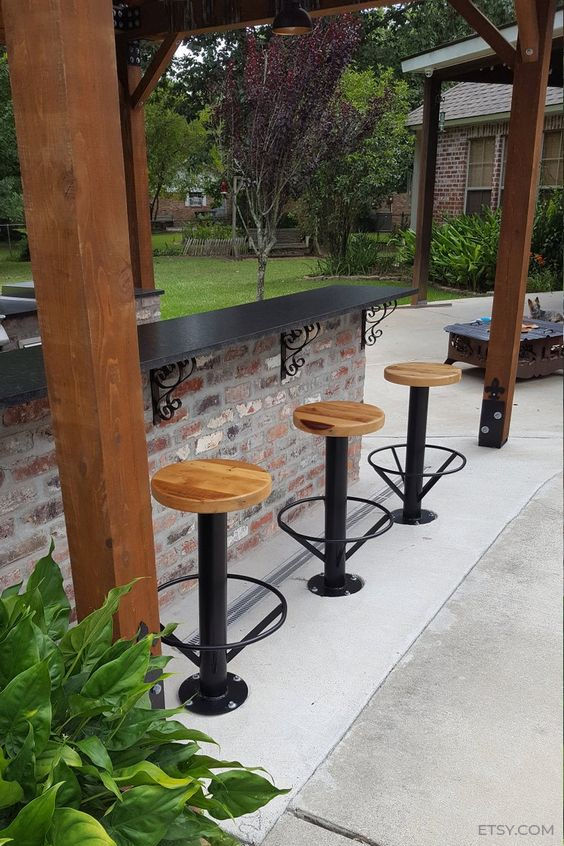 Garden Wall Decoration
A garden wall decoration can be made to look all-natural and blend with your garden atmosphere. One very creative thing to do is to use clay or paper mesh to create insects like bugs, caterpillars or butterflies, paint them with oil colours, and stick them on your garden wall. These items can also be fixed on pots and the parapet wall for a more natural vibe. It is ideal for painting your garden fence light green as it would easily camouflage with the foliage and bushes with garden fence decoration.
Give your garden fence a new look with decorative paint, willow woven twigs. Choose trellis-style fencing and hook your climbers to them for an elegant look. You can also repurpose old shutters or an asbestos sheet as your fence. Instead of painting the wall or fence with the same colour, you can do one light and one dark for a two-tone panel, which would be a perfect contrast for the garden ambience. Also, add sufficient spacing between the fence for a laid back natural look, which is one of the best garden wall decoration ideas. These are some creative garden fence decoration ideas that would give your outdoors a flamboyant look.
     
Small Garden Decoration
Give a unique look to your garden through homemade small garden decoration with budget-friendly DIY decorations. You can do numerous things with shredded paper, used bottles, and even a broken bathtub. Visiting your nearby nursery and purchasing pots for your plants can be quite expensive in the long run. Take a used plastic bottle or milk carton and cut it open, put a small hole at the bottom and fill it with soil. You can grow different plants in these used bottles and cartons without having to spend on new pots. Better yet, you can paint these bottles and cartons and wrap them with fancy lights to give them a vibrant look.
What's more, you could also suspend them over the fence for a distinct look. There is also another easy cost-friendly way to decorate your garden with old mailboxes, children's toys, worn-out car tyres, dog food trays, clay pots and other used items. Also, you might want to try stone ball garden decoration as they make a stunning addition to your outdoor garden. Try using decorative glass stone balls as they tend to shine in bright sunlight. These are some small garden decoration ideas that you could emulate to bring the right flavour and flair to your outdoors.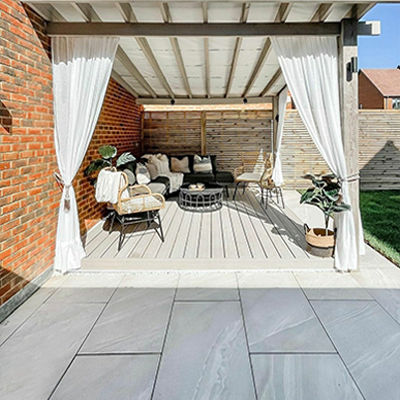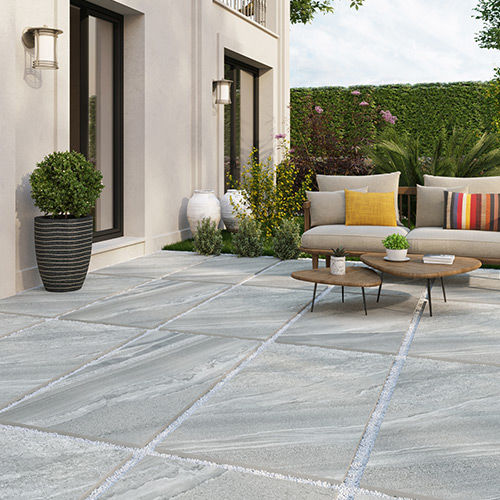 Use Attractive Garden Paving Tiles
Paving slabs and outdoor tiles enhance the visual appeal of your outdoors. Paving tiles are a show stopper as they add a natural premium feel to your garden. Garden paving tiles are made up of porcelain and they come in different designs, from vibrant and modern to rugged and rustic. Choose a paving tile that best suits your outdoor garden. Paving slabs and outdoor tiles are the right choices for any outdoor or rooftop garden. Bring your garden to life with fence decorations, attractive lights, miniature handmade insect replicas, used bottles and toys, colourful paint, and decorative stone balls. Finish off with adorning your garden with beautiful garden paving slabs and pebbles. It is time to transform your home garden into a miniature park.