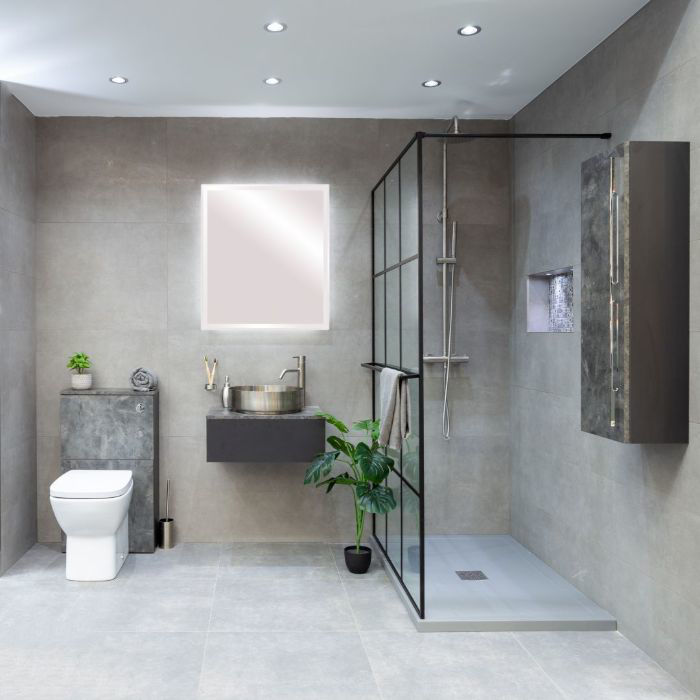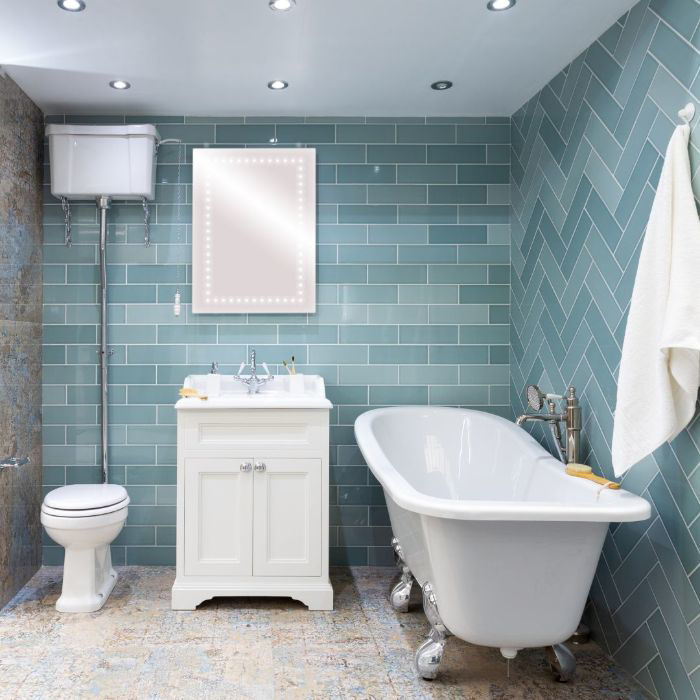 Bathroom Ideas and Advice
In terms of design, bathrooms are the most neglected part of a house. However, it is gaining the importance of being more than just a maintenance room. Homeowners are playing around with bathroom decor ideas such as colour schemes, tile patterns, innovative storage solutions, etc.
A bathroom is considered as an extension of the house's personality, and hence the following primary considerations need to be understood:
Category: By design, is it a powder room, master or guest bathroom
Usage: For adults, children, elderly or disabled, day or overnight guests
Now you can go ahead and plan the fittings, facilities and functions of the bathroom. For instance, powder rooms are convenience bathrooms having only two out of the four main elements, i.e., a sink and a toilet. Whereas master bathrooms, in addition to a sink and a toilet, would also have a tub and shower (or a combination). Bathroom design ideas for the elderly and disabled users would include support handles, anti-skid flooring and lower countertops. A child's bathroom may be similar, minus the need for support handles. However, bathroom decor ideas for yourself might include a jack-and-jill bathroom (separate his and her sinks) with bathroom vanity cabinets (sink plus storage) and a walk-in closet.
Believe it or not, bathrooms today are even becoming a conversation starter during house tours. What tends to catch the guest's eyes is innovative small bathroom ideas, unique storage spaces and contemporary bathroom styles. In case you are looking for eye-catching bathroom design ideas, read on!
How to decorate a small bathroom?
Quick question – Which do you think will be quicker and economical, refurbishing a small or big bathroom? Surprisingly, it is neither! Whether big or small, both bathroom types encompass similar components; hence the efforts involved and professional assistance required will also be similar. In fact, smaller bathroom ideas involve more creativity and ingenuity.
Let us look at some innovative ideas for these petite spaces:
Use of diagonal tile patterns: Fun fact - Did you know that the brain automatically calculates space and size? Diagonal bathroom tiles trick the brain into believing the room is wider than it looks.
Go for inclusive and not exclusive designs: Protruding structures are not visually appealing in smaller spaces. Hence, trade your bulky towel racks for behind-the-door hooks and the hanging toilet paper holders for built-in ones.
Use of a bypass shower door: Framed shower doors swing out into the bathroom and add to the visual clutter. A bypass or sliding shower gives a cleaner look and is a practical choice for small bathrooms with closely spaced fixtures.
Illusion of High Ceilings: Incorporate bathroom lighting ideas such as illuminating the ceiling with wall sconces/alcove lighting or slanting windows to bring in natural light in attic bathrooms. You can create an infinite visual by adding a sky mural on the ceiling or tiling up to the ceiling.
Play with mirrors: Mirror, Mirror on the wall, who's the largest of them all? Mirrors not only provide the illusion of space but also reflect more light into the room. For example, some bathrooms have an entire wall mirrored to make it look spacious or even a backlight to small mirrors to project more light.
(Pro Tip: Did you know that a small element like ensuring that your door swings out instead of on the inside can be space-saving? Some households resort to pocket doors in case of extreme small spaces.)
Bathroom Storage Ideas
Generally narrower bathrooms and cramped spaces result in sacrificing storage space. However, here are some fun bathroom storage ideas that you can even incorporate in larger bathrooms:
Storage on Wheels: Rather than wondering how to create an immobile cabinet in a small space, try a storage cart that creates a less bulky look and provides the flexibility of space usage. You can even remove it while cleaning or when guests use the bathroom.
Hanging shelves: Why think of bathroom flooring ideas when you use up wall space? That's right, any store-bought shelf placed in the bathroom as long as they are waterproof will do the trick here. You can go for an out-of-sight shelf above the door or lean in a ladder over the toilet.
Blending fixtures: Sometimes, you cannot help having certain fixtures in your bathroom. At these times, think of bathroom paint ideas to blend in your shelves in the same colour as your wall tiles to give a uniform look. You can also opt for folding tables that can be used as a vanity or an ironing board.
Out of sight, out of mind: Innovative ideas such as magnetic strips on drawer interiors, using the inside of the cabinet doors by hanging caddies or even placing a mirrored storage cabinet behind the door helps organize toiletries and shift the attention from fixtures.
Use up all spaces: Corners are the most unused spaces in bathrooms, and you can make the most of them by creating sinks and shelf units that take the shape of the corners. You can even create shelving inside the walls rather than invest in additional fittings.
Modern Bathroom Ideas
Today, bathrooms are converting to liveable spaces. Usage of everyday objects - such as ladders, baskets, rolling carts and even plants - helps distract from clutter and make the bathroom blend with the rest of the home. One can also play around with bathroom colour ideas using lighter and brighter tones that reflect light and make the room look bigger. People also construct outdoor bathrooms or mirror external environments with tiles and panels to feel more connected to nature.
Some bathrooms even ooze luxury with statement pieces like paintings or chandeliers or a bathtub as a centrepiece. Other bathrooms take functionality to the next level by incorporating intelligent toilet features like self-closing lids and touch-free flushing. These hands-free elements reduce germ build-up and hence are gaining prominence in the ongoing pandemic.
Hence, strategies are being used even in interior designing for efficient use of bathroom spaces and technology. It is no more the secondary space with the sole purpose of tending to hygiene. Instead, the mantra seems to be – For big spaces, think minimalistic, and for smaller spaces, think big!
Let yourself be inspired by completed bathroom project pictures by clicking here.