2023's Hottest Tile Trends
Albert Hadley, a famous interior designer, once said that the essence of interior design is mainly about the people. He spoke of how design helps create a great living environment. People put in a lot of effort into the interior design to beautify their homes. Tiles are among the fundamental interior design staples that help us achieve this sense of beauty. Much like every other year, tile trends have been showcasing some very cool new practices while retaining and updating some of the immortal tile industry trends. Continue reading to know some of the most popular trends in tiles in the year 2023.

Bathroom Tile Trends
Modern bathroom tile trends and shower tile trends are showcasing something new, but at the same time, they have also retained some of the classic practices. In 2023, interior designers and homeowners have built on their artistic expression to decorate their bathrooms and create rejuvenating spaces. This was seen in the new tile trends for bathrooms as well.
.
Nature Designs
These tile trends have come into existence because of humanity's innate desire to connect with nature. Here, the tiles feature interesting patterns of earthly flora, wood, or stone. Thanks to the advancement in print technology, an authentic look is captured. The artisan's improved techniques ensure that these ceramic tiles brilliantly mimic the texture of wood or stone.
Mosaic Tiles
This style is also another popular bathroom tile trend. There is no surprise in this one, as mosaic tiles are among the most favourite choices for bathroom tiles. The cool aesthetic of these tiles has a calming effect on people. They are available in different colours, sizes and materials and elevate the look of your bathroom.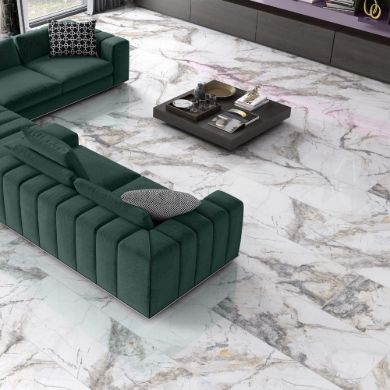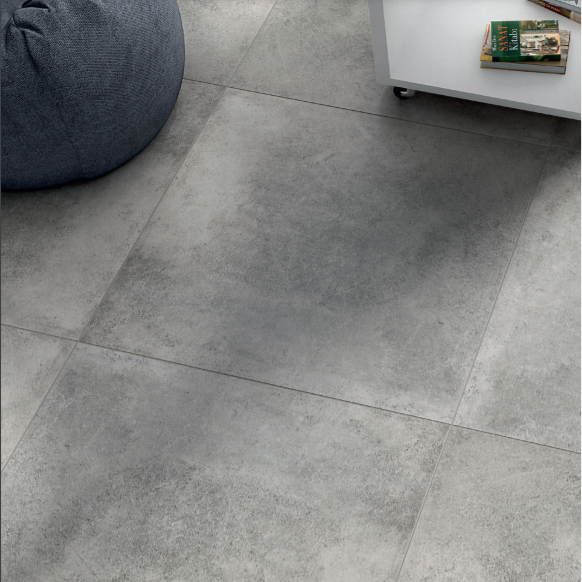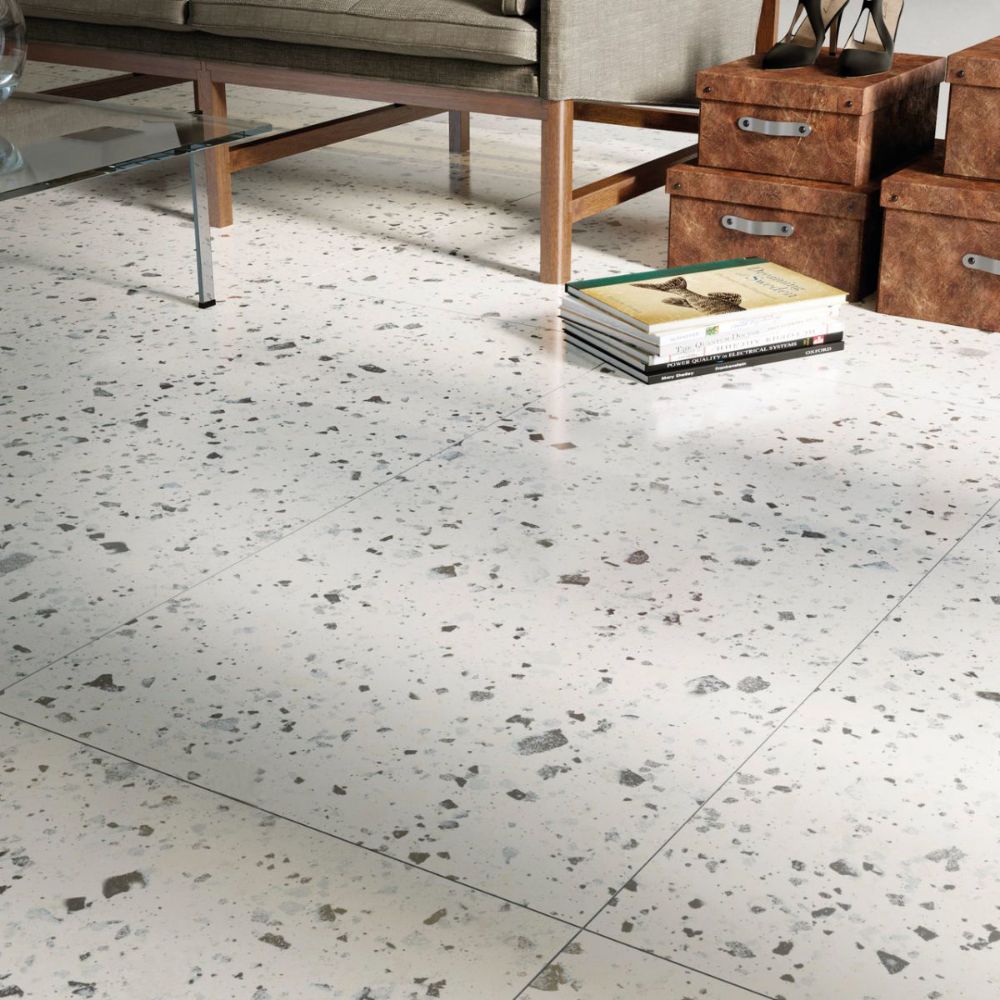 .
Floor Tile Trends
New floor tile trends of 2023 are on the path of a simple and elegant form of expressionism. Here, the tile trends are of subtle neutrals rather than the glossy and colourful approach of former years. The favourite new trends in tile flooring that can express this neutral effect are:.
.
Terrazzo
Terrazzo effect porcelain tiles are perfect for spaces where you want to create an elegant flooring solution but don't want to spend a fortune on marble or granite or other materials that would require professional installation or maintenance services. The rich colour of these tiles makes them perfect for use in any room in your home, but they're especially ideal for kitchens and bathrooms. They're also easy to clean and maintain, so you can always keep them looking their best!
Wood Effect Tiles
These have been opted by a lot of people to use in their homes or in offices for creating a clean and formal look. These wood effect tiles come in dark and light colours and can be used to create a great flooring pattern. They look very elegant and stylish and can complement almost any type of furniture or accessories. Thus, they are part of the latest tile trends.
.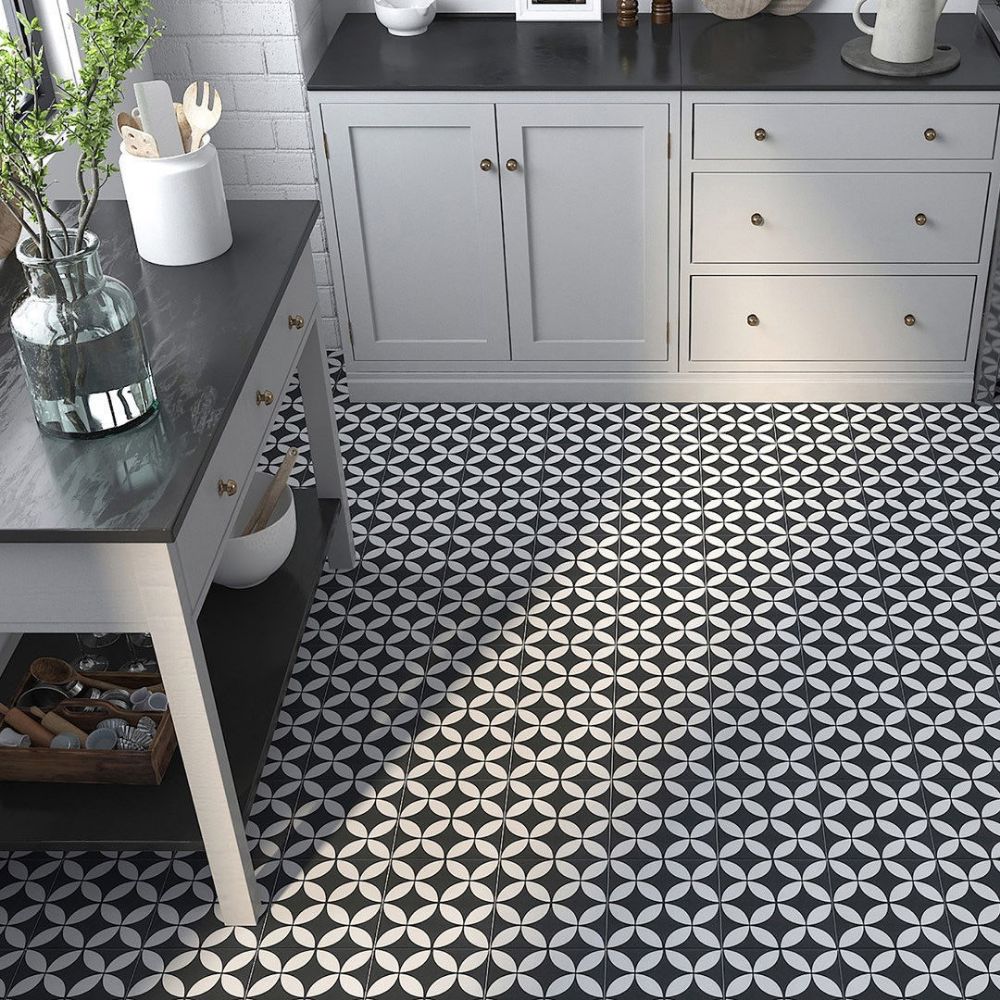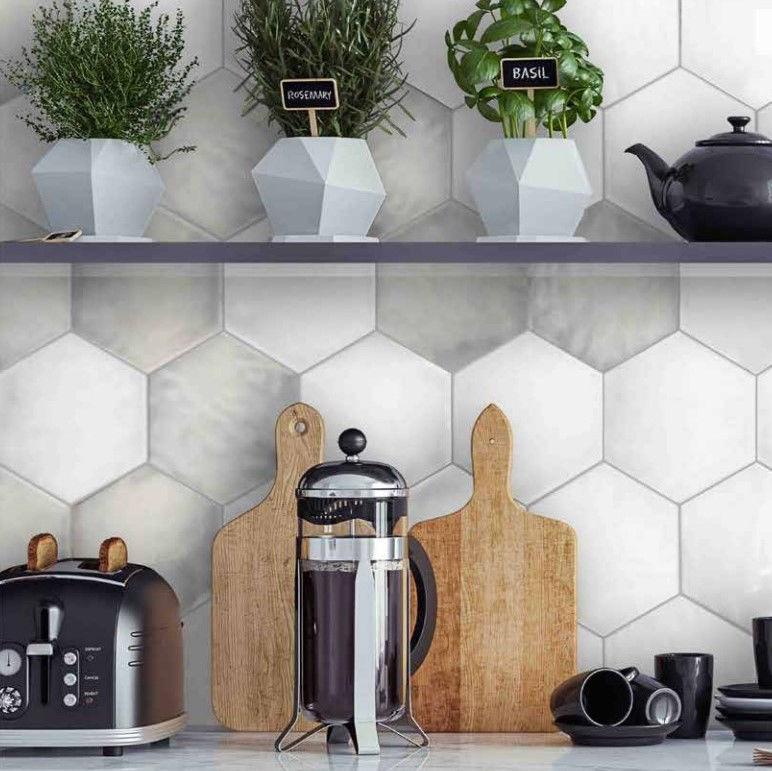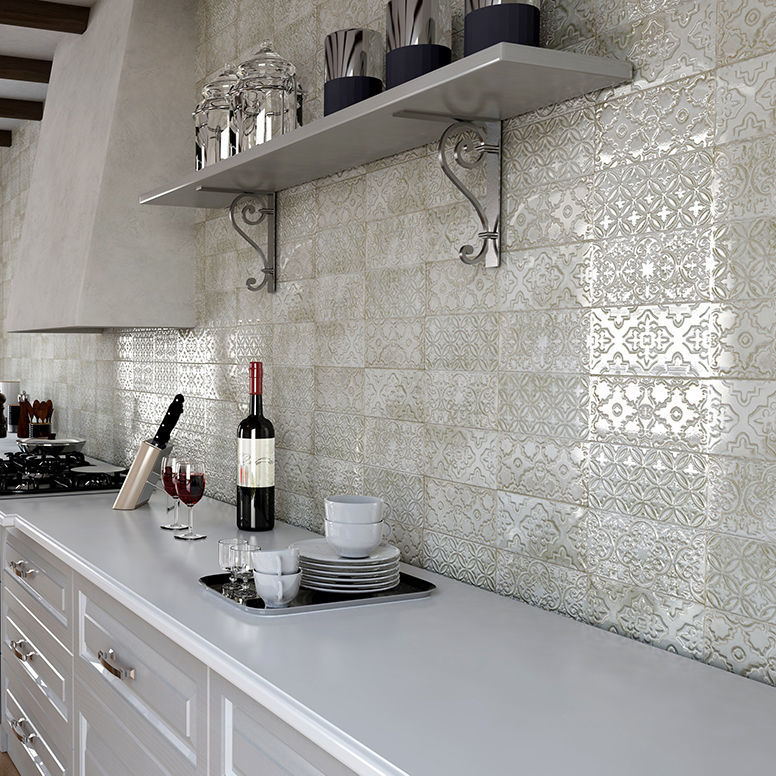 Kitchen Tile Trends
This year, when new tile trends for bathrooms went for artistic expression and new trends in tile flooring for neat subtlety, the new tile trends for kitchens were all about experimenting with shapes. Some of these design experiments with kitchen tiles are as follows:
.
Hexagon Tiles
Homeowners have moved away from rectangular tiles and have chosen the much more cosy looking hexagon tiles. The tiles have great designs and their novelty makes them very appealing. These hexagonal tiles make the room look large and more open, which is especially useful for rooms that are small in nature. You can choose dark tiles or light tiles, or a mix of both to create a nice pattern.
.
Subway/Metro Tiles
Subway tiles or metro tiles continue to be preferred for kitchen walls in 2022. These evergreen tile trends have a rectangular, plank-like appearance and are very popular. The subway tile acquired its name from being originally found in the subway of New York back in the day. These tiles are easy to clean and maintain and look great in the kitchen (especially in the backsplash area). These glossy tiles are also very cost-efficient, which is why the homeowners of 2023 love them. Common dimensions of subway tiles are 3x6, 2x4, 4x8 inches. They can be arranged horizontally, vertically, in an L-shaped geometric pattern, or in a herringbone style.
.
Conclusion
David Hicks, an English interior designer, rightly said that the best room is the one which speaks to the people who live in it. The tile trends of 2023 do definitely speak a lot of what everyone is experiencing. People are looking for warm and inviting spaces, and tile trends match this need. Pick the trend that appeals to you the most!